From the Shelf
Making Comedy Look Easy
There's a famous saying, often attributed to actor Edmund Gwenn, that goes: "Dying is easy. Comedy is difficult." A handful of female comedic actors have managed to make it look easy, however, and they share funny stories about their travails in recently released books.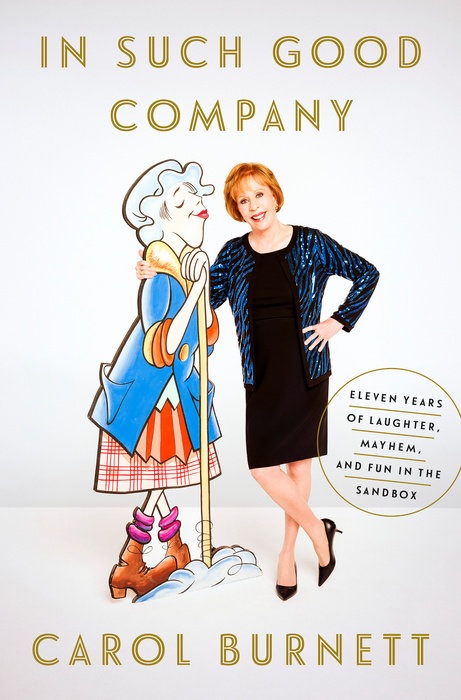 Carol Burnett's In Such Good Company: Eleven Years of Laughter, Mayhem, and Fun (Crown Archetype, $28) tells behind-the-scenes anecdotes about her eponymous show: "Put me in a fat suit or a fright wig or black out my two front teeth and I'm in hog heaven." Her antics with costars Harvey Korman and Tim Conway, along with guests like Jimmy Stewart and Ray Charles, will evoke smiles and nostalgia for readers who remember a time when TV comedy relied more on physical shtick than dirty jokes.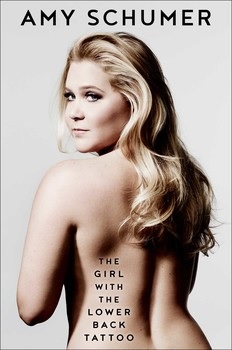 Someone who's known for profane humor is Amy Schumer, whose The Girl with the Lower Back Tattoo (Gallery Books, $28) topped the New York Times bestseller list. Her trademark wisecracks about her lady parts are included, but Schumer also reveals that her strength and success were forged by self-doubt and rejection: "[T]here is a gift in being... heckled, or even booed off the stage. When your fears come true, you realize they weren't as bad as you thought."

Anna Kendrick doesn't do stand-up but she can write her own funny material. In Scrappy Little Nobody (Touchstone, $26.99; reviewed below), her breezy tone and accounts of social awkwardness make her seem like a friend you'd love to hang with... if she weren't too lazy to clean her house and invite you over.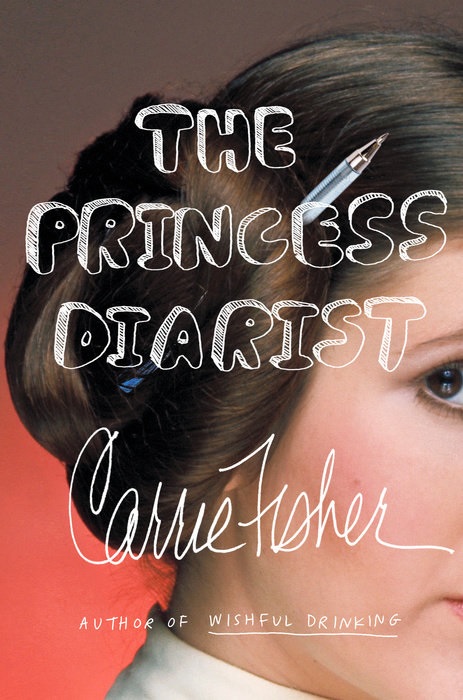 Carrie Fisher is also well versed in awkwardness. In The Princess Diarist (Blue Rider, $26), she shares a 40-year-old secret: she had an affair with costar Harrison Ford while filming the original Star Wars. Her 1976 journal entries convey a 19-year-old struggling with angst and insecurity as she dealt with her older, married lover, but in the retelling, the actress shows that with time and distance, humor can heal all wounds. --Elyse Dinh-McCrillis, blogger at Pop Culture Nerd



In this Issue...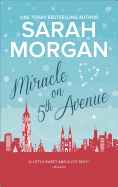 Romantic Eva meets melancholy Lucas just in time for a Christmas miracle in Manhattan.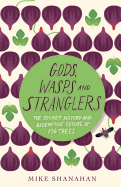 A joyful, celebratory world history of the fig tree and its ecological impact.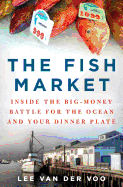 A fast-paced, journalistic look at how efforts to sustain our oceans and avoid overfishing have led to privitization of the industry and destruction of communities.
Review by Subjects:
Fiction ⋅ Mystery & Thriller ⋅ Romance ⋅ Biography & Memoir ⋅ Business & Economics ⋅ Nature & Environment ⋅ Children's & Young Adult ⋅ Poetry
Book Candy
The Literary Landscape of Westworld
"These violent delights: Parsing Westworld's literary references." Signature explores the bookish side of the HBO series.

---
Bustle shared "8 things every book-lover does in the winter, because it's the perfect season for reading."

---
The Literary Man Hotel in Obidos, Portugal, "is a bookstore. At every turn, there's a wall stacked with titles," Travel + Leisure reported.

---
Headline of the week: "Prayer book that may have been Henry VIII's could fetch £2.5 million [about $3.15 million] at auction," the Guardian reports.

---
Mental Floss examined "why Nathaniel Hawthorne's daughter might become a saint."

---
The book light bookshelf is a "lamp specially made for when you sit in your favorite armchair, reading a book."

To Capture What We Cannot Keep
by Beatrice Colin
Since its construction for the 1889 world's fair, la tour Eiffel has become the universal symbol of Paris: slender, elegant, iconic--both a feat of engineering and a distinctive silhouette rising 324 meters above the Seine. It is difficult for visitors--or anyone who has ever seen a photo of the city--to imagine the Parisian skyline without it. But the tower, originally intended to stand for only 20 years, sparked criticism and controversy among the artistic and engineering elite of Paris. In her second novel to be published in the U.S., To Capture What We Cannot Keep, Beatrice Colin weaves together the story of the tower's daring construction with the personal life of Eiffel's right-hand man, Émile Nouguier, and the Scotswoman with whom he falls in love.
Widowed, penniless and growing rather desperate, Caitriona "Cait" Wallace gratefully accepts a position as a paid companion to two young people, Alice Arrol and her brother, Jamie, who are heading to Paris on their Grand Tour in 1887. Eager and bright but rather provincial, Alice hopes to find a husband among the dashing French messieurs, while Jamie is more interested in the delights of the city's gambling houses and brothels. On a cold February day, Cait meets Émile Nouguier on a hot-air balloon ride while steeling herself against her fear of heights, and her destiny, along with that of her young charges, becomes increasingly entangled with his.
Colin (The Glimmer Palace) builds her Paris with clear, lyrical descriptions: the trees in the Bois de Boulogne are "a haze of new green" in springtime, the tower is "a black iron scribble against the pale stone and dull golden glint of Les Invalides." The city has gradually adjusted to Baron Haussmann's wide boulevards and planned buildings, but refuses to be entirely tamed: there is always a hint of smoke and disorder hanging around the edges. Colin's characters attend the occasional artistic salon and spend Sunday afternoons strolling the Louvre, but they also visit down-at-heel neighborhoods and houses of ill repute.
Like her version of Paris, Colin's characters refuse to fit into neat and tidy categories. Alice is at once cunning and maddeningly naïve; Cait has strong opinions, but lets herself be trapped by social convention. The Arrols linger on the fringes of Parisian society without quite knowing how to gain entrée, and Cait can see their plight but is powerless to change it. Drawn to Émile, Cait arranges to see him in secret several times, but then urges him to court Alice, whose beauty and wealth would make her a more acceptable match. Meanwhile, Émile's attention is divided between his work on the tower and his complicated relationships--with his aging mother, with Cait, and with his devious (married) mistress, Gabrielle. All of them act in opposition to their own self-interest at times; the exception is Gustave Eiffel, who may be reckless and impulsive, but who always knows what he wants and how he plans to acquire it.
Despite the novel's backdrop of artistic and technological change, its characters are often constrained by traditional social mores: Alice is obsessed with finding a husband, while Jamie falls in love with a young prostitute but knows he cannot marry her. Cait is burdened by the dark secrets of her marriage, though she was not responsible for her husband's death, and spends much of the book dreading a lonely, colorless existence as a lifelong widow. Because of his passion for his engineering work, Émile draws more satisfaction from his life, but he is still bound by his mother's expectations (for him to marry and take over the family factory) and his attachment to the ruthless Gabrielle. Though each character wants something, it is often unclear what exactly that is--with Eiffel again being the exception.
Building the tower seemed like an impossible task at the time: Eiffel's previous experience lay mainly in bridge building, and his plans for the tower were roundly condemned for both practical and aesthetic reasons. Émile muses that "to construct something so high, higher than anything ever built before, seemed like trying to articulate a dream." Colin's moody, atmospheric novel captures both the idealism and the frustration of trying to chase one's dreams, trying to fashion a more compelling life or simply realize an artistic vision. For those who have visited Paris or enjoy traveling to the City of Light on the page,
To Capture What We Cannot Keep
provides a captivating glimpse into the origin story of a cherished Parisian icon. --
Katie Noah Gibson
Flatiron Books, $25.99, hardcover, 304p., 9781250071446
---
Beatrice Colin: Balancing Fiction and History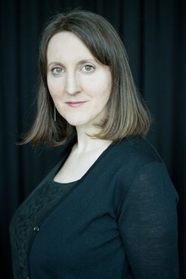 photo: Swordfish Photography
Beatrice Colin is a novelist based in Glasgow, and is the author of, among others, The Glimmer Palace and The Songwriter. The Glimmer Palace, set in Berlin in the early 20th century, was translated into eight languages, was a Richard and Judy pick, and was shortlisted for several major awards. Colin also writes radio plays and adaptations for BBC Radio 4 and is a Lecturer in Creative Writing at Strathclyde University in Glasgow. Her latest novel, To Capture What We Cannot Keep, was just published by Flatiron Books.
In an interview in The Scotsman, you said, "As a writer I just love going back to places where I think I know the history, and discovering a completely different past to the one I expected." What drew you to your latest story, set around the construction of the Eiffel Tower?
I know Paris well--I had an elderly great aunt who lived there until she died and I used to be a fashion editor for a newspaper and would cover the shows. I love the city and together with my husband would head over for the weekend once or twice a year. The Eiffel Tower was something we'd always avoid--too many tourists--but on one trip, where the flat we had rented looked towards the tower--I wondered who had built it and why; it is so different from the other buildings in Paris. I came home, looked it up and found a fascinating story.
To research The Songwriter, set in 1916 New York, you used a 1914 Baedeker guide. What did you do for Belle Époque Paris? What did you discover that was unexpected?
I used a Baedecker for Paris, too! The guides are very useful in terms of getting the names and prices right. I also read a lot of books, went to see a lot of paintings in art galleries and spent many hours in the city in the Bois de Bolougne, the Parc de Monceau, the grand houses such as one that used to belong to the Camondo family (now a museum) on the Boulevard de Courcelles and, of course, in the cafes and bars. I bought a print of an etching of an ice rink in the Bois de Boulogne, where one scene is set, that now hangs above my desk. One of the best sources, however, was photography. Eiffel documented the construction and there are many stills of the process of building the tower as well as the workers and engineers.
What did surprise me was the fact that people who built the iconic Eiffel Tower, the Forth Rail Bridge and London Bridge, for example, are virtually forgotten. William Arrol was a Glaswegian engineer who built dozens of structures, including the Forth Rail Bridge, but nobody has ever heard of him.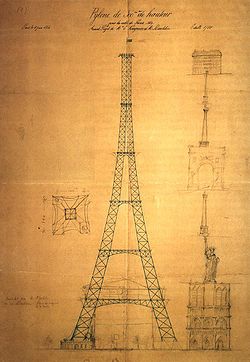 The first sketch of the 300-meter metallic pylon, made by Maurice Koechlin, June 1884.
In your story, Émile Nouguier, the engineer (with Maurice Koechlin) of the Eiffel Tower, remarks, "The tower wouldn't stand for long: twenty years." Did he actually say that?
I can't guarantee that he actually said it, but know that this was the intention. The tower was a temporary structure built as part of the World Fair which took place in 1889. It was only meant to stand for 20 years, although it was, at that point, the tallest structure in the world. In 1910 or thereabouts the French started erecting radio transmitters from its highest point and the decision was made to keep it.
I was struck by Nouguier telling Eiffel, "as long as each rivet hole is accurate to one-tenth of a millimeter then all will be well." There were 2.5 million rivets. What an amazing feat.
It was! In the course of my research I discovered just how amazing. Iron was quite a new building material and Eiffel was a bridge builder. He used bridge-building technology for the tower--it was fashioned at the workshop and then riveted together on site. This was not only quicker, it was far safer. What is incredible too is that they had no calculators, computers or CAD. Although at the time many people were skeptical that it would stay upright, it has stood for over 100 years.
Caitriona Wallace has a difficult job as a chaperone: her charges, Alice and Jamie, are willful, arrogant and parochial. They are also innocents in an urbane city.
Being very rich can be as damaging to a child or young person as being very poor and I wanted to explore that. Also I wanted to show how vulnerable they were. Paris, like any big city, draws you in and if you're not careful it can ruin you in more ways than one. They also act as foils to Cait--they have everything going for them and she has nothing--and yet they don't realise it.
Cait longs to escape her constricted life in Scotland ("Behind her were eight years of rain"), and is the least likely of the characters to break rules. But the era seems made for that--the Impressionists, Eiffel's tower (a building without walls), opium use....
It was a time of huge change and great optimism. Although there were still many throwbacks to the past, such as duels and a rigid class system, new materials and new industries were transforming the way the city and the countryside looked and how people lived. The art world reflected changing attitudes in Europe to lots of things such as sex, the human body, entertainment, and Paris and the tower were at the epicenter of this.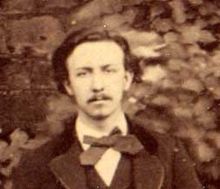 Émile Nouguier
How do you balance fiction and reality when writing about a historical character?
Cait and the Arrol siblings are fictional but Émile was based on a real person. There is, however, very little written about him. A single photograph captures a rather beautiful man with collar-length hair and a slightly wistful expression. He looks like an artist, or a man who has had his heart broken. The photograph, more than anything, informed my writing of the character. Like Cait, I wanted him to be something of a misfit, too "modern" in attitude to fit into the rigid frame of his social position. I have no idea, in reality, about what kind of man he was. I just liked his face. All my characters, however, are based on the people I know, have seen, have read about. I hope I've done him justice in what, in essence, is a tribute to an incredible achievement. --Marilyn Dahl
---
Shelf vetted, publisher supported.
Book Reviews
Fiction
St. Martin's Press, $26.99, hardcover, 336p., 9781250100856
Harper Perennial, $15.99, paperback, 336p., 9780062304797
Mystery & Thriller
Poisoned Pen Press, $15.95, paperback, 222p., 9781464206115
Romance

Harlequin, $7.99, mass market paperbound, 384p., 9780373789344
Biography & Memoir
Touchstone, $26.99, hardcover, 304p., 9781501117206
Viking, $27, hardcover, 256p., 9780525429111
Thomas Dunne, $25.99, hardcover, 288p., 9781250081216
Business & Economics

St. Martin's Press, $26.99, hardcover, 288p., 9781250079107
Nature & Environment

Chelsea Green, $22.50, hardcover, 208p., 9781603587143
Children's & Young Adult
Simon & Schuster, $18.99, hardcover, 448p., ages 12-18, 9781442472426
Encantos, $14.99, board book, 10p., ages 1-4, 9780996995917
Thames & Hudson, $29.95, hardcover, 12p., ages 5-adult, 9780500650882
Poetry
Farrar, Straus & Giroux, $26, hardcover, 224p., 9780374167745