From the Shelf
Theories of Mass Incarceration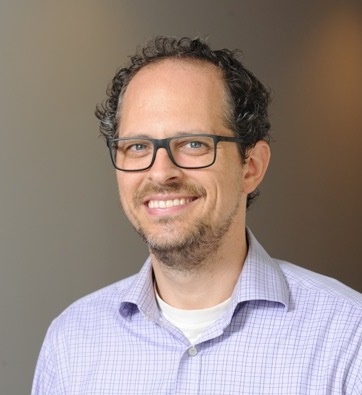 photo by Chris Taggart, courtesy Fordham Law School
The United States contains about 5% of the world's population, yet holds nearly 25% of its prisoners. John F. Pfaff, a professor of Law at Fordham Law School, in Locked In: The True Causes of Mass Incarceration--and How to Achieve Real Reform (Basic Books), argues that current accounts of the causes of this mass incarceration are fundamentally misguided, and wants us to reconsider what we must to do build a more equitable and humane society.

He says, "The most widely accepted explanations--the failed War on Drugs, draconian sentencing laws, an increasing reliance on private prisons--actually tell us much less than we like to think. Only about 20% of people in state and federal prisons are there for drugs. Over half of all people in prison have been convicted of a violent crime.... The dominant factor in the rise of our prison populations is rising admissions, not longer sentences. Most prisoners are locked up for very short periods of time." Other factors include a major shift in prosecutor behavior in the mid-1990s, when prosecutors began bringing felony charges against arrestees about twice as often as they had before.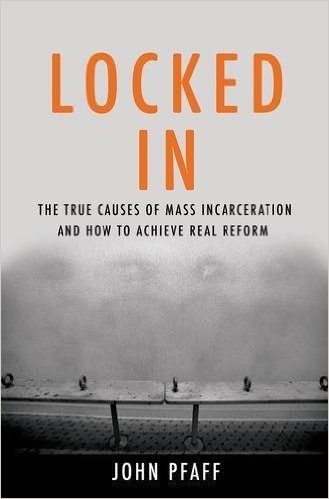 "One theory is that we simply have more prosecutors: as crime dropped over the 1990s and 2000s, the number of prosecutors rose from 20,000 to 30,000, and those additional 10,000 prosecutors needed something to do. Another theory is that prosecutors may have become more aggressive in hopes of using a tough-on-crime reputation to win higher office."

The current discussion about incarceration is often about the inflated rates for African Americans: "The black-white incarceration rate remains shockingly wide, with the black rate more than 5 times greater than the white rate. Surprisingly, imprisonment for drug offenses explains almost none of this racial gap. Urban prosecutors, for example, focus most of their attention on crime in the cities, but they are elected by county, not city, voters. This results in wealthier, whiter suburbanites having a strong say over who enforces the law in the city, even though those suburbanites do not feel the costs of over-enforcement borne by more-minority urban residents." --Marilyn Dahl



In this Issue...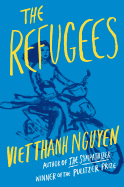 Pulitzer Prize-winner Viet Thanh Nguyen offers a collection of short stories about people struggling to redefine themselves in new worlds.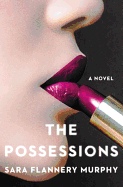 Men and women channel dead loved ones in this dense psychological thriller that questions the permanence of identity.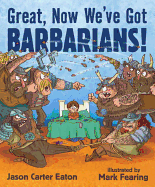 A little boy's slovenly habits attract an infestation not of ants but barbarians in this riotous picture book.
Review by Subjects:
Fiction ⋅ Mystery & Thriller ⋅ Biography & Memoir ⋅ Current Events & Issues ⋅ Children's & Young Adult

From Malaprop's Bookstore/Cafe
Upcoming Events
WRITERS AT HOME READING SERIES
02/19/2017 - 3:00PM
Join host Tommy Hays for this monthly reading series featuring work from UNCA's Great Smokies Writing Program and The Great Smokies Review.
Book Candy
Presidents and Poets
Infographic of the Day: My Poetic Side showcased "U.S. poet laureates and the presidents they served under."

---
Spring is coming: Flavorwire explored "10 gorgeous libraries with gardens."

---
"Ignoring isn't the same as ignorance, you have to work at it." Bustle shared "15 quotes from The Handmaid's Tale that everyone needs to remember in the coming years."

---

Headline--and word--of the day (via the Guardian): "Thieves steal £2 million of rare books by abseiling into warehouse."

---

The #UnitedStatesOfBooks is a new social initiative and Read-Down book list series from Penguin Random House that celebrates, on Instagram and penguinrandomhouse.com, "the literary spirit of each of the 50 states."
---
Buzzfeed unveiled "24 pieces of bookshelf porn that are borderline NSFW."

Great Reads
Rediscover: James Baldwin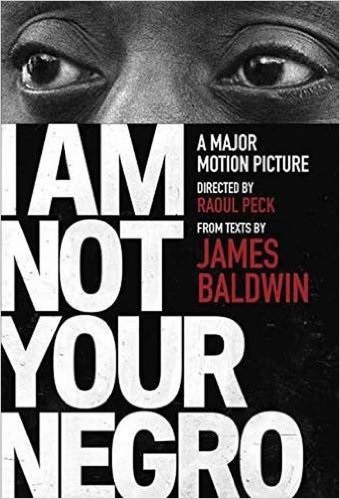 Writer and activist James Baldwin (1924-1987) scrutinized racial, sexual and class disparities in American culture. He was raised in Harlem by an impoverished mother and abusive stepfather, where abuse by white police officers, a search for solace in religion, and the realization that he was homosexual all greatly influenced his future writing. Baldwin, disillusioned by the treatment of black and gay men in the United States, moved to France at age 24. He wrote Go Tell It on the Mountain, a semi-autobiographical novel, in 1953, and published Notes of a Native Son, an essay collection, in 1955. Giovanni's Room (1956) caused controversy with its predominantly white cast and explicit homoeroticism. Baldwin's extensive later works include The Fire Next Time, a book of two essays ("My Dungeon Shook" and "Down at the Cross") exploring the role of race in American history and the intersections between race and religion. Baldwin became an avid supporter of the Civil Right Movement, though his permanent home remained a village in southern France.

Prior to his death, Baldwin was working on Remember This House, a memoir about his relationships with civil rights leaders Medgar Evers, Malcolm X and Martin Luther King, Jr. In 2016, Haitian filmmaker Raoul Peck adapted this unfinished manuscript into I Am Not Your Negro, a documentary about racism in the U.S. narrated by Samuel L. Jackson, now nominated for Best Documentary Feature in this year's Academy Awards. On February 7, Vintage released a companion book featuring 40 black-and-white images from the film ($15, 9780525434696). --Tobias Mutter
The Writer's Life
Daphne Merkin: Reckoning with Depression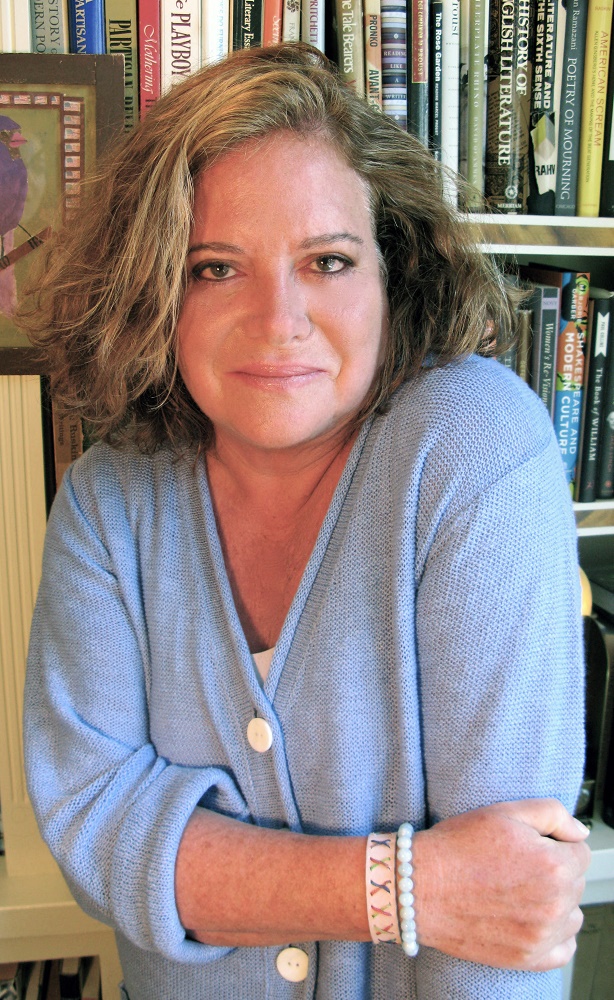 photo: Tina Turnbow
There are few things more under-discussed, while simultaneously increasing in frequency, than depression. While standards of measurement are debated, there is mounting evidence that its prevalence is increasing.This has also lead to more narratives about depression, including This Close to Happy: A Reckoning with Depression by Daphne Merkin (just published by Farrar, Straus & Giroux). Merkin is a former staff writer for the New Yorker and a contributor to ELLE. Her writing frequently appears in the New York Times, Bookforum, Departures other publications. Her previous books include the novel Enchantment and two collections of essays, Dreaming of Hitler and The Fame Lunches. She lives in New York City.

There's a sense in this book of a safari, taking a boat up tributaries of a river, finding the sources, mapping it out. Do you feel closer to having a "map" of how depression comes together for you?

I don't know if I feel closer to having a "map" of depression, if only because depression is so elusive an animal, but I do feel closer to being able to navigate its landscape when it arrives. I think it's important to keep an eye on the light at the end of the tunnel--which, hopefully, is not the light of the oncoming train, as Robert Lowell once darkly quipped, but the light of a future where depression doesn't have so much sway. One of the intrinsic problems with depression is that in some way it always presents itself as "new," just when you think you've left it behind. So, it is important to keep an open mind, so to speak, about the possibility of its returning rather than imagining that it's gone for good. That doesn't mean walking around with one ear constantly bent to internal rumblings, but to be aware and conscious of the warning signals so as not to be caught totally off guard.

Many people seem to have ideas about living with depression that fall into two categories. The first is that one should remain as optimistic as possible and work toward a goal of "curing" depression. The other is that depression is simply "incurable," and that one's overall contentment can be increased by accepting it and working within those parameters. Do you feel drawn to the idea of possibly living depression-free at some point?

I think the whole point is to try to avoid these do-or-die scenarios about depression, because neither of them really apply--at least not for me. It's hard to give up on the hope of "curing" one's depression, although I think there are people for whom severe depression remits, never to return. I am definitely still captured by the idea of living free of depression, but experience has told me otherwise. If you have a predisposition to this illness, there are too many slings and arrows that can set it off, from minor scrapes to hard falls. At this point I work hard on keeping my depression at bay by whatever means possible--medication, therapy, friendship, negotiations with myself--and hope that it will slink away forever, without actually believing that it will.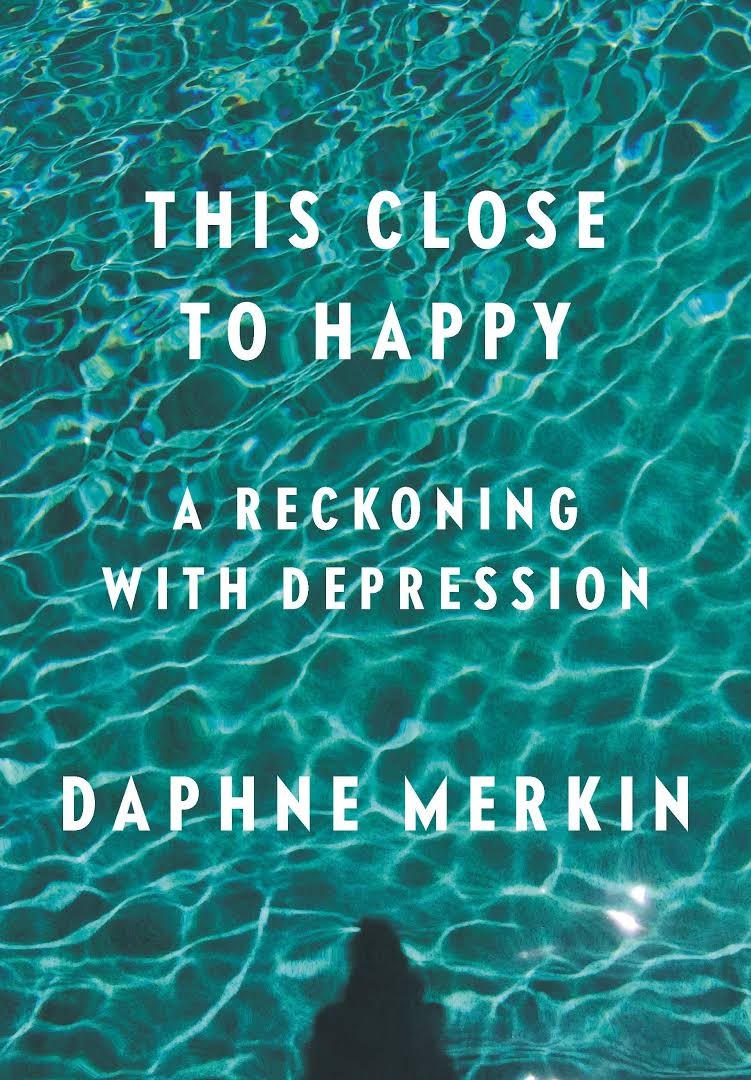 What books did you look to for inspiration, or comfort, in writing this book?

I always look to books for comfort, whatever I'm doing, so I'm not sure I looked to particular ones for inspiration or comfort while writing this book. I wanted it to be as readable as a good novel, so, to that end, I re-read some of my favorite novels, like Walker Percy's The Moviegoer, to make sure it had some narrative propulsion. I also read a lot of memoirs to see how the personal material was handled and to gather clues on how best to frame my own experience. I didn't particularly look at books about depression because I wanted to try to go my own way, without undue influence.

Tell us about your experiences in therapy: what has worked, what hasn't worked, what do you look for in a therapist? What have been your biggest challenges in finding support?

My experiences in therapy have been manifold and I do ultimately credit therapy with helping me get through the dark times. That said, I have had better and less good therapists. I think what's important for me is that the therapist in question doesn't get overwhelmed or scared off by the negative power of my depression. Depression is an isolating illness as it is, and it isn't useful for someone else to feel vanquished by it--especially someone you're looking to for support. That happened to me with one psychoanalyst who barely believed in medication but suddenly started espousing ECT (shock therapy) for me when my mood plunged. It seems to me that the biggest challenge is finding a therapist who doesn't underrate your depression but also has the vision to see beyond it on your behalf. A sustaining sense of humor is crucial as well.

There's still a lot of fear about ECT. I've seen dramatic results in a couple of people, and I've also worked with people on their fear of going anywhere near it. Did you feel that that therapist was turning to ECT out of a fear that they had underestimated your depression, or overestimated their ability to help you in other ways?

I recognize that ECT can really work--I personally know people who swear by its efficacy. And I haven't come to any permanent decision about it for myself, despite harboring fears of it--specifically the memory loss that comes in its wake. In my own situation, I did feel that my therapist was turning to ECT precisely out of a sense of fear--and, perhaps, a sense that he had miscalculated the beneficial effects of therapy. Perhaps had the possibility of ECT come up in a different way, I might have been more open to it. In some ways, the whole approach goes against my ideas about how identity is formed and the mind/brain division, but my ideas are undoubtedly arbitrary and unscientific in the extreme. --Matthew Tiffany, counselor, writer for Condalmo
Book Reviews
Fiction

Grove Press, $25, hardcover, 224p., 9780802126399
Little, Brown, $26, hardcover, 288p., 9780316391283
Pantheon, $24.95, hardcover, 272p., 9781101870730
Liveright, $24.95, hardcover, 224p., 9781631492297
Overlook Press, $29.95, hardcover, 320p., 9781468313369
Mystery & Thriller

Harper, $26.99, hardcover, 368p., 9780062458322
Minotaur, $27.99, hardcover, 464p., 9781250117397
Flatiron, $25.99, hardcover, 320p., 9781250111173
Biography & Memoir
Bloomsbury, $25, hardcover, 176p., 9781632867186
Current Events & Issues
St. Martin's Press, $26.99, hardcover, 288p., 9781250110039
Children's & Young Adult

Candlewick, $15.99, hardcover, 40p., ages 4-8, 9780763668273
Balzer + Bray, $17.99, hardcover, 336p., ages 14-up, 9780062473042
National Geographic, $15.99, hardcover, 48p., ages 4-8, 9781426327674